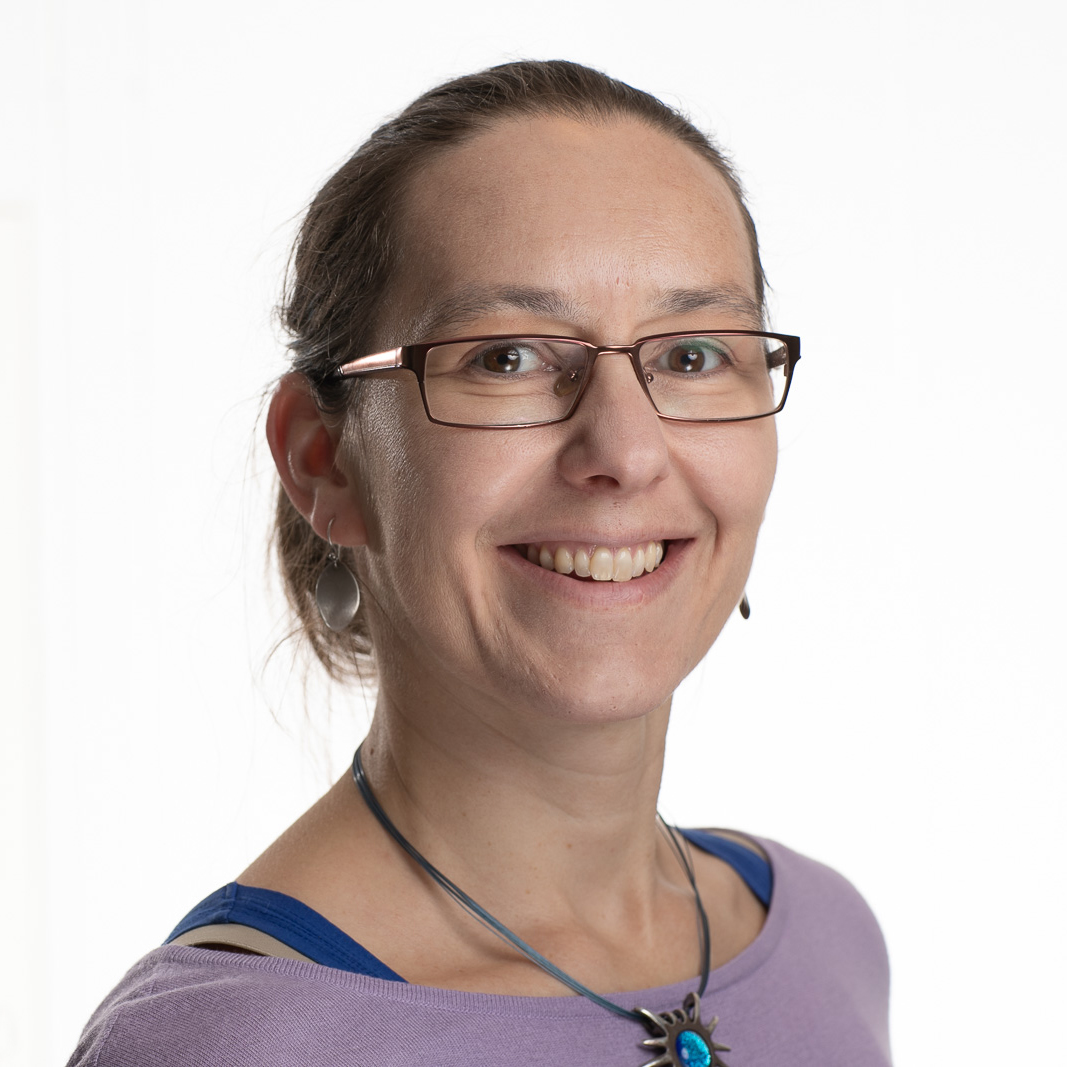 Viktoria Pammer-Schindler
I'm an associate professor at Graz University of Technology and research area manager at the Know-Center.
Research - Teaching - CV - Contact
Working, Learning, and Technology
My research is on interactive systems design from a socio-technical and learning perspective. Socio-technical design means that technologies don't work on their own. Rather, the whole socio-technical system in which they are placed needs to work in harmony. Subsequently, I understand my work as designing socio-technical interventions.
My research is design-oriented in two senses: i) researching novel technologies that support situated learning and knowledge construction; and ii) researching how novel technologies can be systematically developed taking socio-technical issues under consideration (research on socio-technical design methods and underlying theory).
My technology focus is on data analytics and AI-enabled technologies. I use methods from user-centered and contextual design; and carry out experimental studies, design studies and field studies. Analysis methods are qualitative, quantiative, and data analytics based when log data are available and meaningful.
A focal domain of design in my research is learning, typically outside a formal educational context. My perspective is that learning is a lifelong human endeavour, and as such is interwoven and connected to all other human activities. For instance, when analysing work, I am typically interested in how learning happens, and how learning can be supported in the context of working.

My research is situated in human-computer interaction, and educational technology research from a human-computer perspective.
Current Research Streams:
Digital human-2-human interactions: What is different about interacting digitally with people we know? Interaction with others, and acting in the world are the core of who we as humans are, and of course also the basis for lifelong learning and personal development. A substantial change in how we interact with others, and how we act in the world - namely mediated by computing technology - must lead to changes in our perception and understanding of the world, as well as in the way we (learn to) act in the world. Understanding this phenomenon from multiple discipline's perspectives is the first step for me as a human-computer interaction researcher to investigate how to design suitable technologies, and to explicate decision criteria for users regarding whether and how to use which technologies. - This research stream is freshly started, see online blog
Socio-technical systems-based concepts and methods for designing interactive systems: Littlejohn & Pammer-Schindler, 2022; Pammer-Schindler & Prilla, 2021; Pammer-Schindler & Ros&eacute, 2021; Fessl et al., 2020; Dennerlein et al., 2020; Pammer et al., 2017 - for learning. Fessl et al., 2020; Fruhwirth et al., 2020; Fruhwirth et al., 2019 - for decision-making in business.
Supporting knowledge construction and decision-making in complex contexts: Disch et al., 2022; Barreiros et al., 2019; Barreiros et al., 2018; Köfler et al., 2018.
Adaptive learning guidance, analytics and conversational agents: Mirzababei & Pammer-Schindler, 2022; Cicchinelli & Pammer-Schindler, 2021; Mirzababei & Pammer-Schindler, 2021; Fjadljevic et al., 2020; Wolfbauer et al., 2020; Fessl et al., 2019; Fessl et al., 2017; Rivera-Pelayo et al., 2017; Pammer et al., 2015.
Selected Publications
Leonie Disch, Angela Fessl & Viktoria Pammer-Schindler. Designing for Knowledge Construction to Facilitate the Uptake of Open Science: Laying out the Design Space. ACM Conf. on Human-Computer Interaction, 2022 (CHI 2022). A* Conference
Viktoria Pammer-Schindler & Michael Prilla (2021). The Reflection Object: An Activity-Theory Informed Concept for Designing for Reflection. Interacting with Computers. IF=1.174
Viktoria Pammer-Schindler & Carolyn Rosé (2021). Data-Related Ethics Issues in Technologies for Informal Professional Learning. International Journal of Artificial Intelligence in Education. Q1 / IF=4.08 DOI:https://doi.org/10.1007/s40593-021-00259-x
Angela Fessl, Viktoria Pammer-Schindler, Kai Pata, Sandra Feyertag, Matti Möttus, Jörgen Janus & Tobias Ley (2020). A Cooperative Design Method for SMEs to Adopt New Technologies for Knowledge Management: A Multiple Case Study. Journal of Universal Computer Science, Vol. 26/9. IF=0.91 http://www.jucs.org/jucs_26_9/a_cooperative_design_method
Carla Barreiros, Viktoria Pammer-Schindler & Eduardo Veas. Planting the Seed of Positive Human-IoT Interaction. International Journal of Human-Computer Interaction, Taylor & Francis, 2019, IF=1.354
Angela Fessl, Gudrun Wesiak, Veronica Rivera-Pelayo, Sandra Feyertag, Viktoria Pammer. In-app Reflection Guidance: Lessons Learned across Four Field Trials at the Workplace. IEEE Transactions on Learning Technologies, Vol 10/4, pp 488

-501,

2017. DOI: https://doi.org/10.1109/TLT.2017.2708097 IF=2,267
See also my research profiles at Google Scholar, at ResearchGate, and my OrcID.
CV:
Short CV from January 2022.
TUGraz Online card - my official contact site at Graz University of Technology
Twitter - regular activity
Website - overview of my research and teaching activities, CV, list of publications